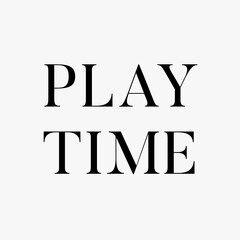 Play-Time Architectural Imagery
The image that communicates lingers in our memory
Barcelona, Spain
Summary
PLAY-TIME is a group of architects with broad experience in the photography, graphic design and audiovisual fields.
The image that communicates lingers in our memory.
Light, shadow, texture and color are the tools PLAY-TIME combines to communicate the values of architecture through an image.
What makes us different is the way we process images. We pay special care to the lighting of spaces, the texture of materials and the sensitivity to color, in order to convey the necessary atmosphere and feelings to build a bridge between the project and the viewer.
We avoid realistic images in order to approach intentional photography.